Did you know that Las Vegas has many safe suburban neighborhoods that offer quick access to amenities?
If you are thinking of relocating to the city or moving to a new home here, we at The Real Estate Guy are ready to help you find the best Las Vegas neighborhoods.
What Are Las Vegas Neighborhoods?
A handful of top Las Vegas neighborhoods and master-planned communities can be found throughout the Las Vegas Valley.
These communities have outstanding amenities—nearby shopping centers, community gathering places, entertainment, golf courses, parks with bicycle and walking paths, and much more.
The Strip – One Of Las Vegas' Neighborhoods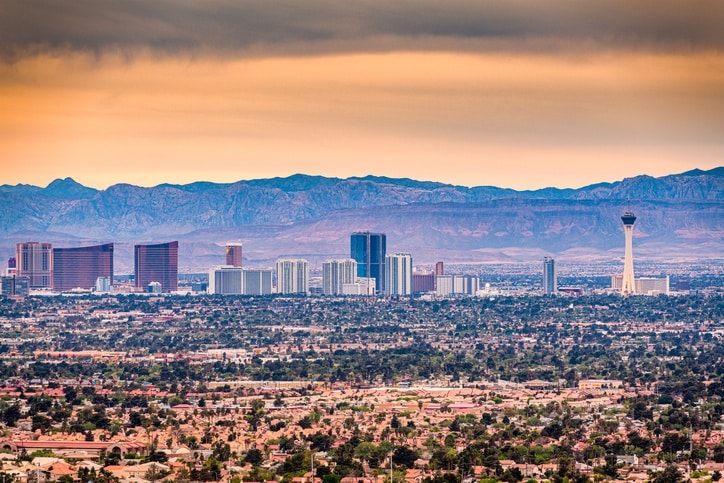 The Las Vegas Strip is probably the most well-known part of the city thanks to its picture-perfect architecture and wide variety of food and entertainment options.
The Strip is located in the heart of Las Vegas and features over 50 resorts, such as Excalibur Hotel and Casino, Luxor Hotel and Casino, and Mandalay Bay Resort.
The Strip's four-mile stretch embodies the quintessential Las Vegas spirit and presents a strong draw to individuals who both enjoy the Vegas nightlife or who work in the industry and need to live close to their place of work.
Downtown Las Vegas – The Former Hub Of Las Vegas Neighborhoods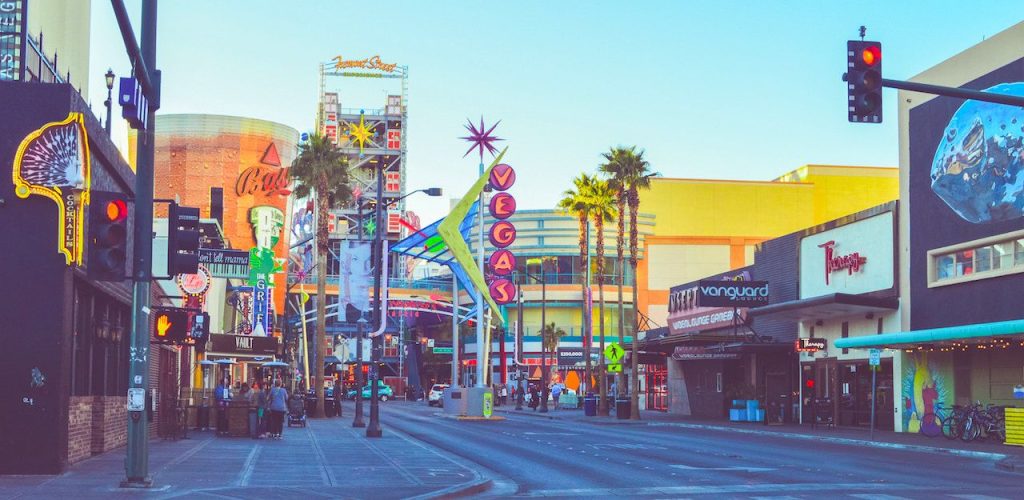 Located about 10 to 15 minutes from The Strip, Downtown Las Vegas is sometimes confused with the Vegas Strip.
Many consider the Downtown Las Vegas area a practical choice when choosing a place to live given its full history, easy access to amenities, and relatively relaxed environment.
Downtown features luxury high rises, making it a superb place for locals who work in the hospitality industry but would rather avoid the frenetic pace of The Strip.
In Downtown Las Vegas, you will find 100-year-old hotels,  art deco architecture, and the ever-popular Fremont Street Experience.
Aside from the vintage casinos and superb bars that line this eventful gambling district, Downtown is famous for the Clark County Marriage License Bureau and impulsive Vegas weddings.
North Las Vegas Neighborhoods – Best Desert Scenery

North Las Vegas is a residential area with lovely desert landscapes and plenty of space away from the hustle and bustle of Las Vegas.
Entertainment In North Las Vegas
This rapidly developing community appeals to budget-oriented families who want to avoid Las Vegas but still enjoy quick access to amenities.
Nearby entertainment options in North Las Vegas include the Weapons Museum at the Nellis Air Force Base and the Las Vegas Motor Speedway.
Green Valley – One Of The Upscale Las Vegas Neighborhoods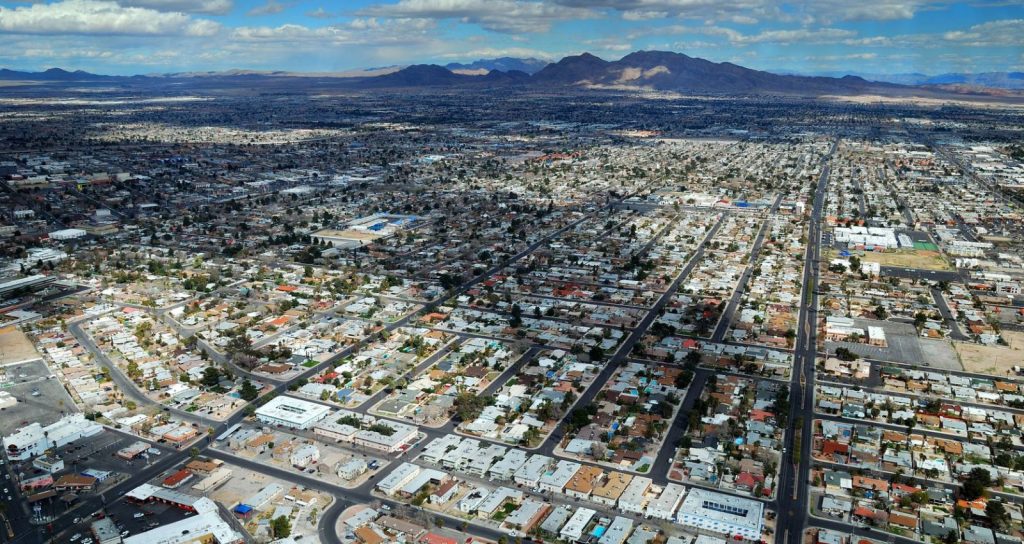 Green Valley is an upscale residential neighborhood with expensive mansions and ample entertainment options.
It is perfect for young families, is budget-friendly, and is still close enough to luxury casinos to appease nightlife lovers.
Green Valley is part of Henderson, a city located in the southeast portion of the Las Vegas area.
Not everyone has heard about Henderson, but did you know that it is an important commercial hub in the greater Las Vegas area?
Families will find numerous employment opportunities in this active and inviting community.
Entertainment In Green Valley
Are you a nature lover? The good news is that Lake Mead and Lake Las Vegas are a short drive from Green Valley. Hoover Dam is also located relatively nearby.
Summerlin – The Best Las Vegas Neighborhood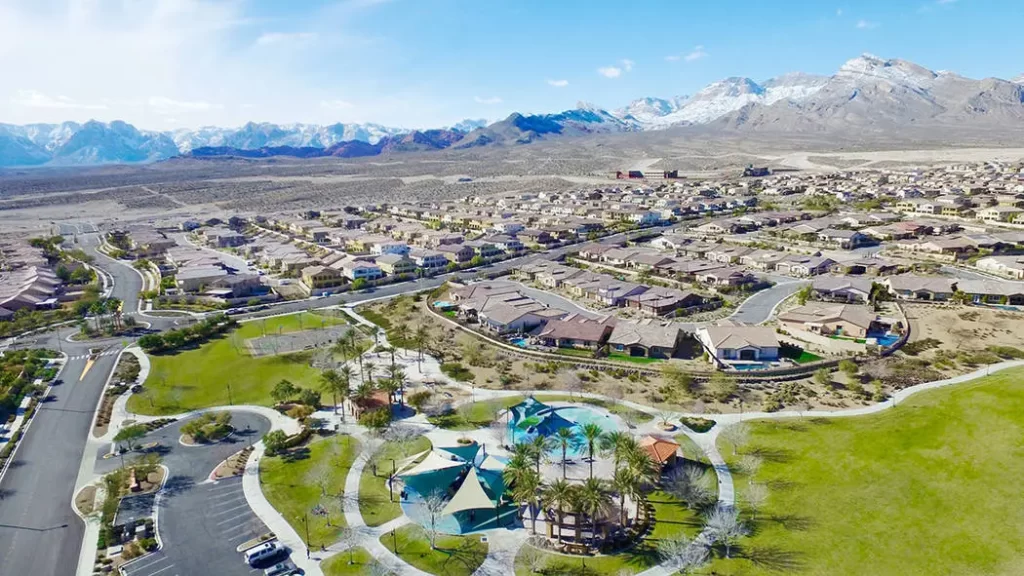 Most people fall in love with Summerlin's laidback suburban atmosphere.
This master-planned community is very well-suited for families that want a large community, safe neighborhoods, and the conveniences of city life.
For those unfamiliar with Summerlin, it is a community that straddles Las Vegas' western border and is close to the Red Rock Canyon National Conservation area.
The sandstone wonders of the ochre-hued park area hit among residents of Summerlin.
Entertainment In Summerlin
There are plenty of entertainment options in Summerlin, including such as the Red Rock Resort.
The master-planned community also has numerous upscale shopping and dining options available.
Love sports? You can enjoy a minor league game at the Las Vegas Ballpark.
Mount Charleston – Best Ski Resort Neighborhood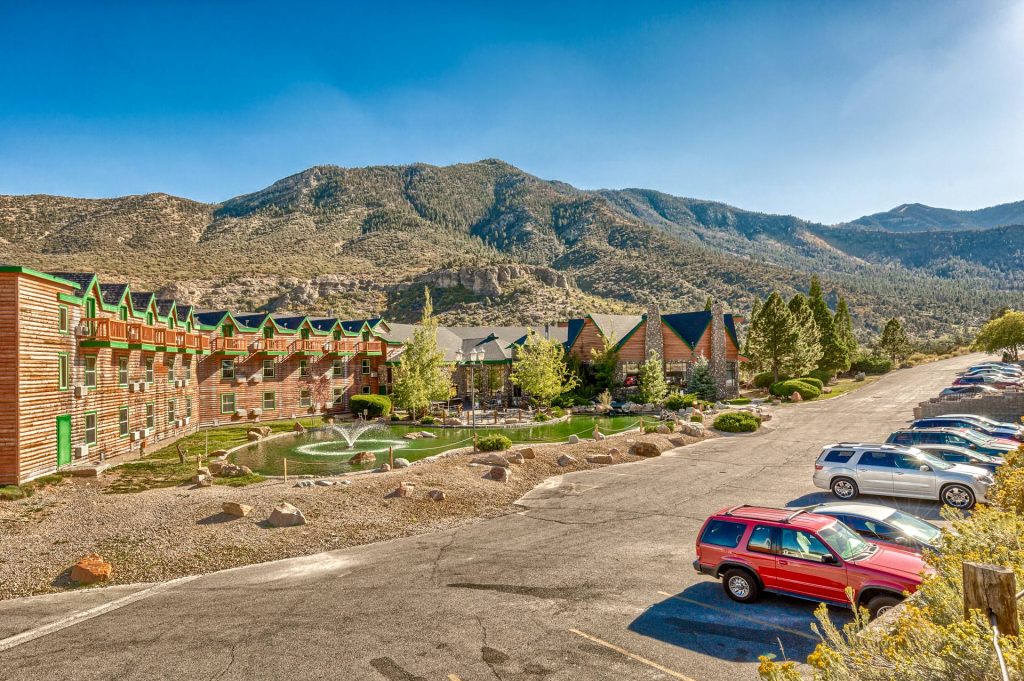 Mount Charleston is a high-altitude ski area located an hour west of The Strip.
This is the perfect community for those who love the escape that nature offers and want a small community.
Believe it or not, Mount Charleston only has a few hundred permanent residents.
Housing options range from rustic lodge cabins to plush alpine resorts.
Needless to say, the quaint town is a world away from the high-paced energy of Las Vegas.
During the summer months, the smell of fresh pine trees and warm sunshine invite hikers to tackle scenic trails.
Love skiing?
Skiing is a big attraction in the Mount Charleston area during the winter months, although you'll need to drive to Lee Canyon, which is about 20 minute away to access the area's only ski resort.
Lake Las Vegas – Best Lakeside Neighborhood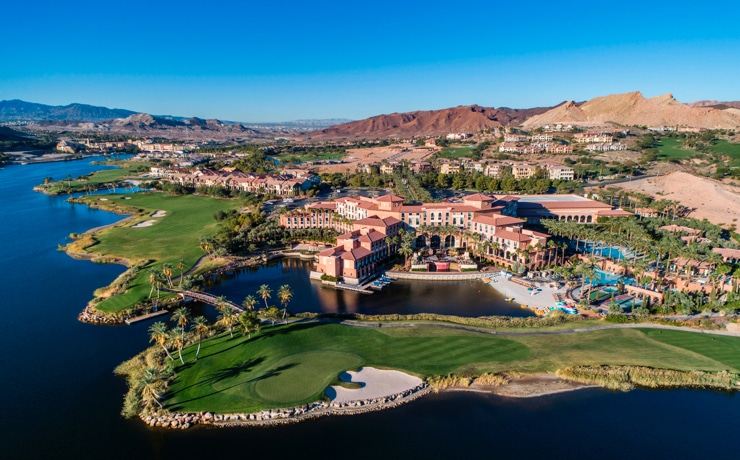 Lake Las Vegas is an attractive lakeside neighborhood in Henderson that is perfect for families seeking adventure and beautiful scenery.
Here you'll find a laid back community full of sailing, fishing, kayaking, and water-skiing.
If you are a golf enthusiast, you'll be happy to know that the lush golf course designed by Jack Nicklaus runs on either side of the lake.
If you love hiking, you will enjoy hikes through the hills with views of Lake Mead.
There is something for everyone in Lake Las Vegas.
Las Vegas Chinatown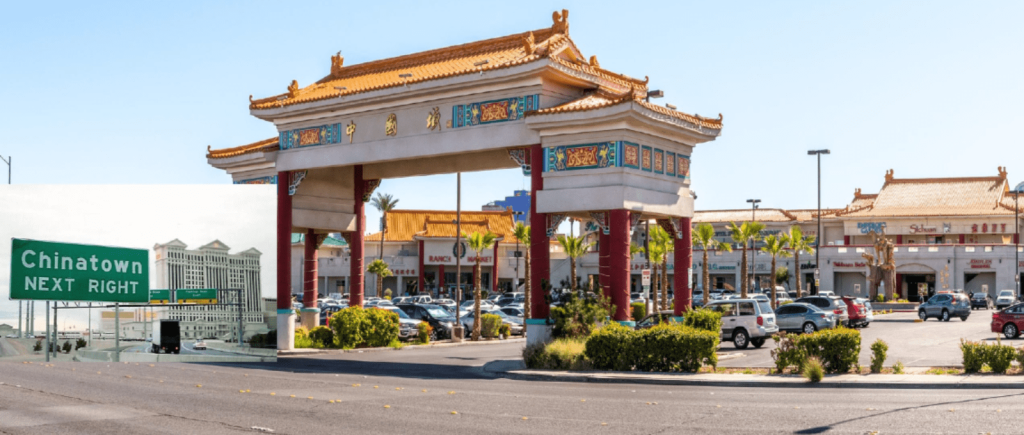 Just 5-10 minutes west of the Strip, Las Vegas Chinatown lies on Spring Mountain Road and is suitable for individuals who need close proximity to the top Vegas casinos.
Here you'll find a variety of mouth-watering Asian restaurants that make Chinatown a hit for top-rated Asian cuisine.
Once you've enjoyed the delicious rice or noodle dishes in Las Vegas' Chinatown, you can watch a live performance at the Las Vegas Little Theater.
Arts District – Hipster Neighborhood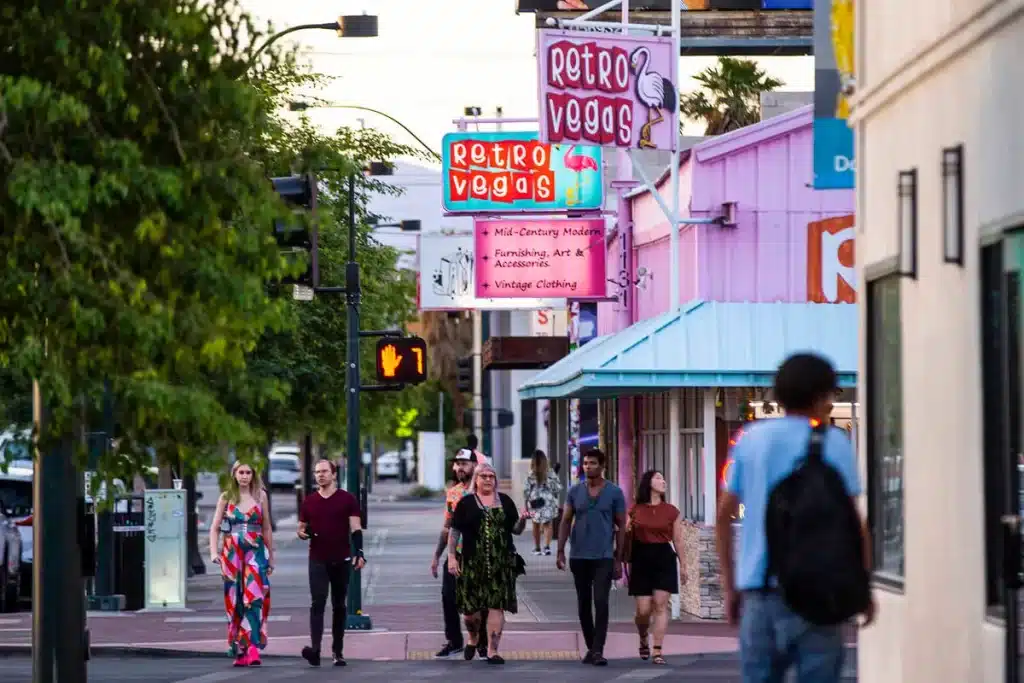 Check out the Arts District in Las Vegas if you'd like a progressive community and to meet a lot of young people.
The Arts District sits on the southern edge of downtown, less than five miles north of The Strip, and has many cafes and bars.
Since 1997, art galleries have been rising throughout the Arts District, giving it a unique vibe.
The Arts District was named after the former industrial warehouse, Arts Factory.
Boulder City – Charming Las Vegas Neighborhood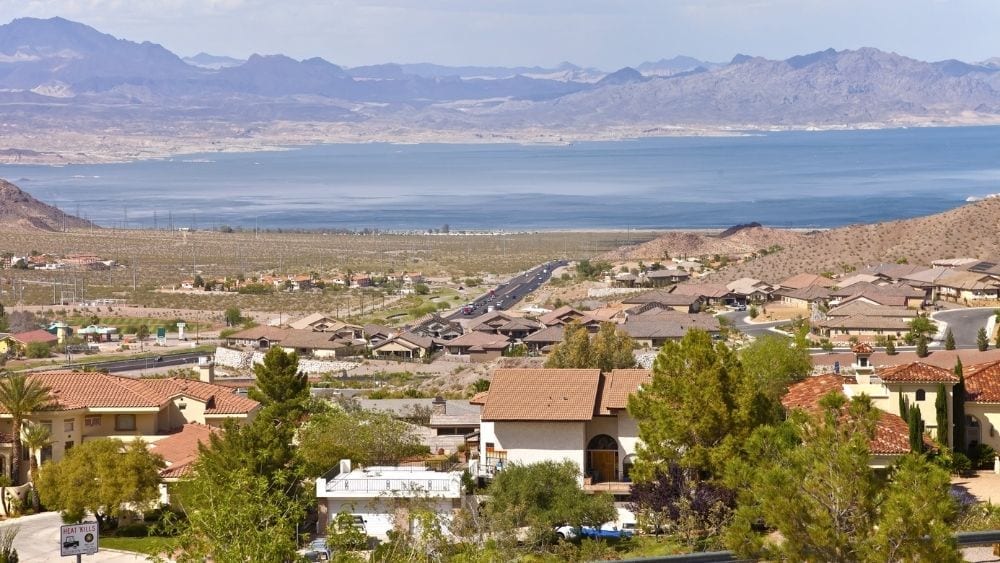 Boulder City is a charming rural neighborhood close to the Hoover Dam. It is ideal for couples and families on a budget and offers many adventures.
Just 25 miles east of the Las Vegas Strip, Boulder City feels like it is a world away from the bright lights and high-pace energy of the city.
Boulder City features acres of lush parklands, making it an attractive location for your second house or retirement home.